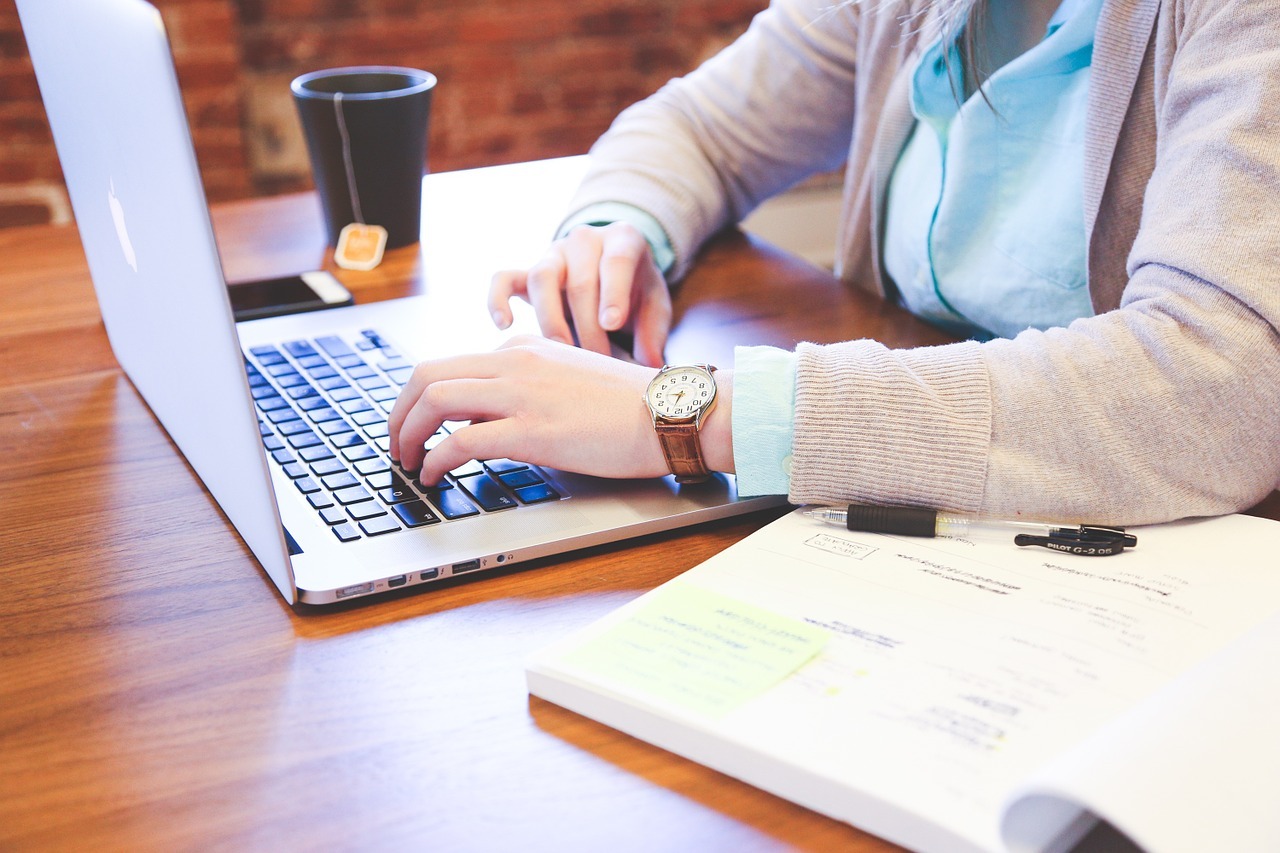 When I was growing up, my family must have moved a dozen times. After the first few moves, we had it down to a science: timed out, scheduled, down to the last box. Despite our best efforts, plans would change, move-out and move-in days would shift, and the experience would stress the entire family out. Despite the stress, we always managed to settle in our new home and sell our old one before the start of school.
With a lot of planning and scheduling, you can minimize the stress of selling your house and moving. Here are some tips:
Plan Ahead
Know when you want to be moved out and into your new home and have a backup plan in case it falls through. Before you sell your home, familiarize yourself with local and state laws about selling a home so you're not caught by surprise if you forget something important.
Lists and schedules are going to be your new best friend through the process. Have a timetable for when you want to sell your house when you have appraisers, realtors, movers, etc. over. Also, keep one for when your things need to be packed and when you need to be moved into the new place. I suggest keeping it on an Excel sheet so you can easily update it as the timeline changes (and it will – stuff happens).
Use Resources
First time selling a house? Check out some great resources on what you need to know. US News has excellent, step-by-step guides on what you need to know to sell. Appraisers and realtors can also be good resources, and since you'll be working with them through the process, be sure to ask them questions or have them point you to resources.
Appraisal
Have your house appraised before you sell so you know your budget for your new home. This will help you look for an affordable home that meets your family's needs. It will also help you maximize the amount you can receive for your old home. You can also learn useful information from an appraisal, such as which repairs need to be made, if any.
Repairs
Does your house need repairs before you move? If so, figure out whether you'll be covering them, or whether your buyers will (this will be a part of price negotiations, so factor it in with your home budget). Will you need to make repairs in your new house, or will that be covered? Either way, make sure you know which repairs need to be made – and either be upfront with buyers about them or make them before you sell.
Prepare to Move
If you're moving to a new town or a new state, you need to prepare more than just a new home. Research doctors and dentists, places to eat, and what to do for fun. If you have school-aged children, look at the local school district or private school options – not only to learn how to enroll your kids, but also to get a feel for the school culture, see what extracurricular activities your kids can do, what standards/learning methods your kids' new school will implement, etc.
Packing
Think: how soon are you moving, what will you need to use before you move, what can get boxed and what needs to stay out?  The sooner you're moving out, the sooner you need to pack, but if you have time, just take a day per weekend to organize a room, pack what you want to take and arrange to donate what you want to get rid of.
Downsizing
Moves are a great time to purge old, unwanted and unused stuff from your home. Sometimes, it's necessary if you're moving into a smaller space. Either way, as you pack each room, think about whether you use what you're packing to take with you. If you do, pack it to go. If not, put it in a separate box to go to your local donations place. You can also call some organizations to have your unwanted things picked up, no hassle.
If You Have Kids
Moving with kids can be extra stressful. Be sure to include them in the process. This is a wonderful opportunity to teach younger children about moving and prepare them for the changes it brings. Older children can help out with responsibilities, like packing their room or researching their new town.
Your New Place
Moving into a new place takes some planning as well. Once you've bought your new home or condo, design at least a basic outline for where your stuff will be set up. Make necessary repairs and decorate (painting, for example) before you unpack. Ideally, you should have some time to do these things before, but if you don't, don't be in a hurry to unpack everything – it can be a hassle to paint if you have all your furniture and bookshelves up!
Staying In Touch and Making New Friends
Finally, moving can mean good-byes with family and/or friends. Social media is a great way to keep in touch with people after you've moved, but distance can still weaken these old relationships. Make some time to call or message your old friends to keep in touch. Pair that work with a concerted effort to meet new people. See what hobbies or groups are in your new area and start there. It doesn't seem like a lot, but it can make your new house a home and make your new town a community you can enjoy.
Posted in Selling by Guest Author 
Patrick Bailey is a professional writer mainly in the fields of mental health, addiction, and living in recovery. Patrick is currently a writer for Mountain Springs Recovery as well as on his own blog.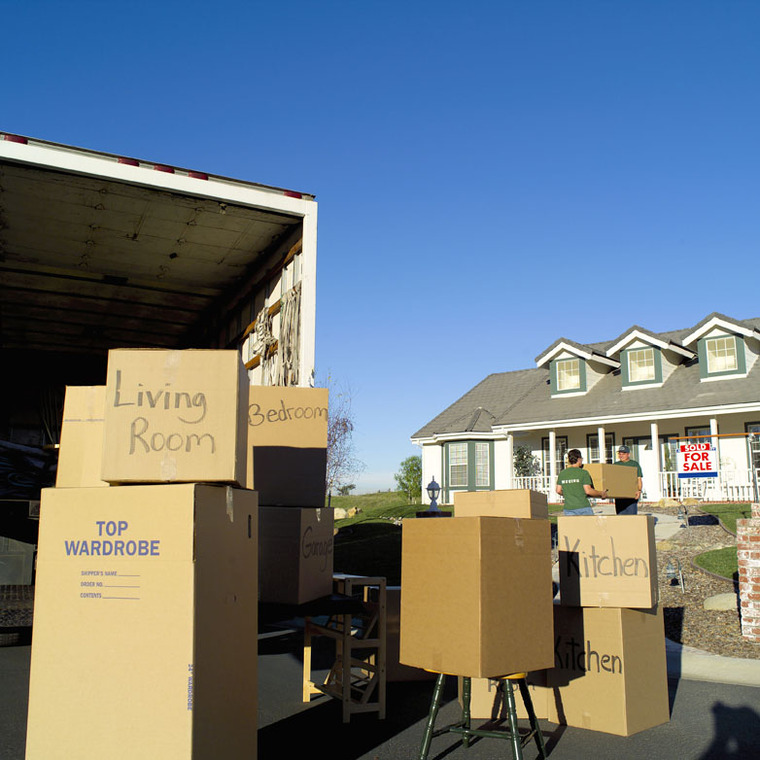 Moving is stressful, whether it is across town or cross-country.  Once you have closed on your house, the reality of packing, moving, and setting up a new home can become overwhelming. While no list can make a move "stress-free", planning ahead and staying organized can help make your move a little smoother.  Here is our list of tips:
Getting started:
· Once you know your prospective move date set up a quick timeline to make sure you can get all the important tasks done and ready in time for your move.
· Consider how much stuff you have by doing a home inventory. This can help you decide whether you need to hire movers to help you or if you will be managing your move on your own. Many moving companies supply inventory lists to help you assess the size of truck you will need.  You can use your list as double duty for insurance purposes later.
· As soon as you decide how you will be moving, make your reservations. In general, moving companies and truck rental services are over-booked at the beginning and very end of the month.  If you are planning on hiring a moving company, contact a few in your area for a price quote. To find companies ask your real estate agent, family, or friends, and consult online reviews.  It is also a good idea to request a quote and compare companies.
Preparing for your move:
· Moving is a great opportunity to get rid of clutter, junk, or outdated items. Set aside some time to sort through your closets, storage spaces, files, drawers, and more.  Go through cluttered areas and organize items by "keepers", "give-aways" and "garbage". You will have less to pack and an opportunity to update after you move. Contact a local nonprofit organization for your donations; some will arrange to pick up larger donations like furniture. If you have items of value, eBay or craigslist are good options.
· Changing your address is one of the more tedious tasks in the moving process. You will need to change your address with the United States Post Office. You can find the online form here: https://moversguide.usps.com/icoa/icoa-main-flow.do?execution=e1s1.
· You will also need to change your address with each account you have. Here is a list to get your started:
· Employers
· Bank(s)
· Utilities (Electric, Water/Sewage, Oil/Gas)
· Cable/ Telephone
· Cell phone service
· Credit Cards
· Magazine subscriptions
· Insurance companies (auto, home/renters, health, dental, vision, etc.)
· Pharmacy
· Other personal services
Let the packing begin:
· Before you start packing, it may help to visualize where everything you have will go. Perhaps furniture will fit better in a different room? Consider the floor plan of your new home and figure out what will go where. This will aid in packing and labeling as you box everything up.
· Use a tool like floorplanner.com to plan where furniture and items will go.
· When it comes to packing you have some options. You can work with a service that provides reusable boxes for moving or you can reuse or purchase cardboard boxes.  Make sure you have enough boxes, packing tape, dark markers, and packing paper.
· Pack rooms according to your floor plan. Label boxes with contents and room. This will make it easier to unpack your home, knowing where everything is going.
· Real Simple magazine has some great tips on packing for your move.
· If you have to disassemble any of your furniture, make sure you keep all the parts and directions together.
· Make sure you set aside your necessities for the day you move. Being tired and unable to take a shower or make your bed can be hard at the end of a long moving day. Here are some ideas of what you may like to pack in your "day-of-move" boxes.
· Clean linens for the beds, pillows and blankets
· Clean towels
· Shower curtain, liner and hooks
· Toiletries, hand soap, tooth brush, etc.
· Disposable utensils, cups, napkins, etc
· Rolls of toilet paper
· Snacks and water
· Change of clothes
· Tools for reassembling furniture, installing hardware, and hanging photos
Making your move
· Come up with a game plan with your family, so everyone has a role and a part to play
· Once the house is empty, do a once over on your old place to make sure it is clean for the next owners/occupants. Here is a useful checklist for cleaning.
Warming your new home
· Once you have settled into your new home, warm it up by inviting friends and family over to celebrate. Here is a great infographic about housewarming traditions and symbolism.
· Announce your move to far-away friends and family through moving announcements to make sure you stay on the holiday card mailing list.
Do you have any other tips or advice for achieving a smooth move?