Posted in Selling by Windermere Guest Author 
By Michael Doyle
Have you ever wondered if your real estate agent understands what you are going through? They come into your house speaking confidently about your neighborhood and market trends. They have vendors ready to help you prepare your home for sale. But do they really think it's that easy? Do they understand the conversations that follow once they've left your dining room table? Have they lain awake at night in worry?
You might be surprised.
I've been a real estate agent for eight years and recently attempted to sell my condo. My income hadn't been what I'd planned; I was upside down and worried about the risks of holding onto it. I wanted less stress, so after months of consideration, I decided to sell.
Here's how it went down:
-I chose my agent and sat down for a meeting. "Are you willing to meet the market?" she asked? That wasn't easy to answer! The choices I'd made at purchase (lay out, upgrades, etc.) weren't as valuable in her eyes as I had anticipated. I tried to fight the urge to feel that my home was worth more than she did.
-We moved out of the condo and hired a great stager to "edit" what we'd left behind. What?! You don't like the black and white poster of John Lennon from my mother's Let It Be album?!
-We had handiwork done and a professional photographer shot some great images. My agent listed the property, but after only one day on the market without an offer, I was already anxious.
-Then the Homeowners Association sued the developer (long story, but in short: not good for sales) and convinced me that I was definitely not prepared to meet the market. So, we removed the home from the market, and moved back in.
-Then, the phone rang. Agents wanted to show it, earnestly offering "My clients aren't concerned with litigation." Surprise: I didn't believe it. Right or wrong, I suspected that these well-meaning people would not make it all the way to closing. I wasn't ready to board that roller coaster.
And, it felt like the market was finally turning.
A property that had once seemed like a heavy weight began again to look like home; like a place that – from a post-tax perspective – is only marginally more costly than renting. So, here I am, happy with my decision to stay in my home and reminded what it's like to walk in my sellers' shoes – a win-win situation all the way around.
Michael Doyle is an agent with Windermere Real Estate's Lakeview office in Seattle, WA.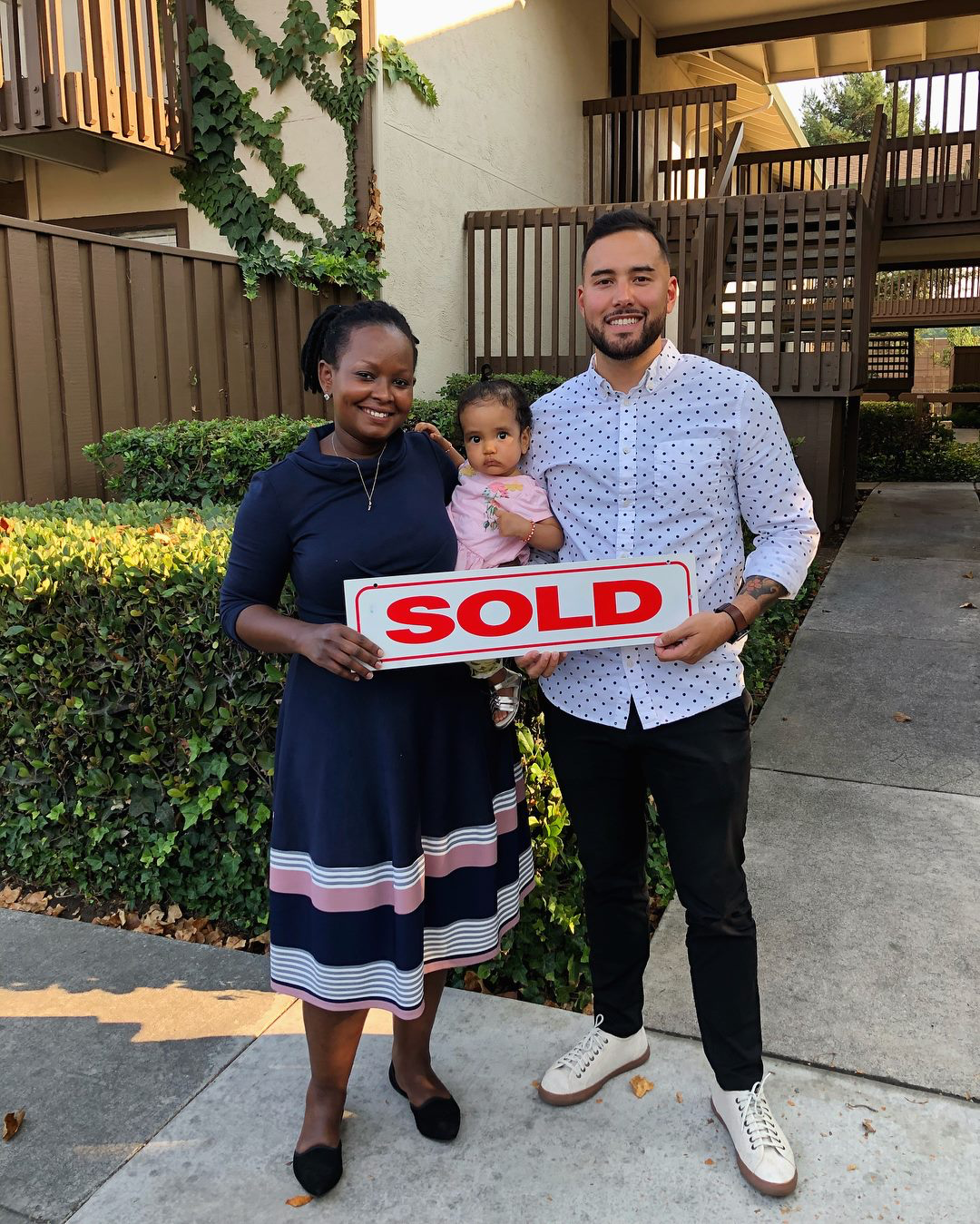 Owning a home provides a sense of security, but the process of building towards homeownership can be overwhelming. There are obstacles that can get in the way of even the most diligent prospective buyer. For Zaharra Karungi, there were dozens of opportunities to see her dream of buying a home for herself and her daughter waylaid. But with hard work, a thoughtful lender, a baseball game, and a determined Windermere agent, Karungi is now a proud homeowner in Antioch, California.
Windermere agent James Quintero didn't suspect he'd walk away with a new client when he attended "Windermere Real Estate Agent Appreciation Day" at an Oakland Athletics baseball game earlier this year. But that's exactly what happened when he ran into mortgage lender Bret Henly who told him about someone special he was working with by the name of Zaharra Karungi.
Karungi's pathway to homeownership was a winding one. Arriving from Uganda at the age of 25 with the goal of studying to become a nurse, Karungi began her time in the United States with next to nothing. A generous friend allowed her to stay in their walk-in closet for eight months, but Karungi brought with her little more than a few changes of clothes and basic necessities. While studying for her nursing degree, Karungi babysat and worked odd jobs to afford her continuing education, finally emerging as a certified vocational nurse in 2013. Now a single mother with a precocious 10-month-old daughter named Victoria, Karungi was in search of the next step of security in pursuing her American Dream: owning a home.
Finding herself frustrated with the agent she'd been working with, and outbid on multiple homes, Karungi was connected with Windermere agent James Quintero with the assistance of Henly. After attending an open house at an Antioch, CA, condo, Quintero helped Karungi make a well-constructed offer to the sellers. Despite two other offers, her bid was chosen. At Quintero's behest, the sellers took extra care to ensure the home was unimpeachably safe for a 10-month-old like Victoria.
On August 9 of this year, Karungi received the keys to her new two-bedroom, two-bathroom condo – the same day that she officially gained her United States citizenship. Owning a home provides a sense of security and confidence, knowing that whatever happens, you have a refuge where you lay your head at night. For Zaharra Karungi it was a long time coming.