For many of us, the holidays give us an opportunity to spend special time with our parents. This can be a great time to check in, not only on life events, but also a good time to look for and address any health concerns you may have for your aging parents.
As folks age, they experience cognitive and physical changes that mean they need more help to stay in their current home. Or, it may be time to start discussing future living options, from improvements to their current home, a move to a retirement community, or an assisted living facility.  Here are some tips on how to assess your parents and other loved ones needs:
Watching and listening
If you have two parents, try to spend time alone with each one. Sometimes one spouse feels they need to take care of the other all by themselves. In our family, my mother took on all of caretaking when our dad got dementia. She covered for him for many years.  She wouldn't consider hiring help nor ask for much help. Finally she reached the breaking point and just couldn't deal with it a minute longer. Then we had to make an emergency placement to an assisted living facility. That was not fun. I wished we had stepped in sooner and had time to find a place on a more relaxed timeline.
Use the holidays as a time to touch base. The goal is not to decide anything specific. It's an emotional and tender time of year.  You can check on your parent's status and safety just by being there, chatting and watching.
Basic Needs and Cognitive issues
Offer to help make a meal with your parent and see how that goes. Are they able to start a dish, pull all the ingredients together, and follow through with cooking it? Is there a fridge full of really old bits of food? What is out on the counters? People who are having cognitive problems frequently cannot follow through a complex set of tasks to produce a meal. Are there dishes from two weeks ago in the sink or on the counter?  They may need something like Meals on Wheels or someone to cook for them a few times a week. A cleaner/helper could come in every other day to help around meal times.
Driving
Go for a drive to the store and have your parent do the driving. Are they driving too slowly or not able to take in the activity around them? Most older people will stop driving at night long before they are willing to give up driving altogether. You can point out the different options for transport, such as taxis, Access, or friends.
Home Safety
Watch their balance and ability to move around the house. Are there clear pathways to walk without tripping? Are there throw rugs? Throw rugs are actually one of the biggest hazards in a home for an older person. Is the bathroom safe? Does it have grab bars? A raised toilet seat? When discussing the need to put in safety precautions, like bars or removing some of the clutter, it is helpful to let your older parent know that falls are the most common reason that folks wind up in the hospital–and have to move from their home. If they can keep from falling they will last much longer at home.
Medical Needs
Do a quick cruise through the medicine cabinet. Check dates on meds. If your parent is taking a lot of medications, have a discussion about how that is going for them and if they have a pill box to organize their meds. Make a list of what their meds are so that, if you have an emergency doctor visit with them, you will have all that information at hand.
Having "the talk"
Sometimes the holidays, or just after, are a good time to have "the talk" about what your parent is concerned about as they get older. It is a time for listening, not telling. Be sensitive to what they want and respect their need to make their own decisions. We all are afraid of losing our independence. Do they want to stay in their home? A majority do. What steps can you take now to help them do that? Prepare yourself ahead of time with some options that might be acceptable to them. Or would they like to move to a community where they can get more help as they need it? Family dynamics are so different. Some families would never consider having their parent in a community where others take care of them, and yet, some parents would never want their own children to have to take care of them. There are lots of options. Start talking about it early and make a plan.
For more information and to contact a Windermere Senior Transitions Specialist, please visit: http://windermeretransitions.com/
Penny Bolton has been helping people make a move successfully in Seattle since 1991. A lifelong resident, she is known for her knowledge of the market and for her determination to get her clients their best outcome whether buying or selling. She and her business partner, Rebecca Evans, are famous within the real estate community for their thorough preparation of their listings and their professional representation of their buyers.

Owning a home provides a sense of security, but the process of building towards homeownership can be overwhelming. There are obstacles that can get in the way of even the most diligent prospective buyer. For Zaharra Karungi, there were dozens of opportunities to see her dream of buying a home for herself and her daughter waylaid. But with hard work, a thoughtful lender, a baseball game, and a determined Windermere agent, Karungi is now a proud homeowner in Antioch, California.
Windermere agent James Quintero didn't suspect he'd walk away with a new client when he attended "Windermere Real Estate Agent Appreciation Day" at an Oakland Athletics baseball game earlier this year. But that's exactly what happened when he ran into mortgage lender Bret Henly who told him about someone special he was working with by the name of Zaharra Karungi.
Karungi's pathway to homeownership was a winding one. Arriving from Uganda at the age of 25 with the goal of studying to become a nurse, Karungi began her time in the United States with next to nothing. A generous friend allowed her to stay in their walk-in closet for eight months, but Karungi brought with her little more than a few changes of clothes and basic necessities. While studying for her nursing degree, Karungi babysat and worked odd jobs to afford her continuing education, finally emerging as a certified vocational nurse in 2013. Now a single mother with a precocious 10-month-old daughter named Victoria, Karungi was in search of the next step of security in pursuing her American Dream: owning a home.
Finding herself frustrated with the agent she'd been working with, and outbid on multiple homes, Karungi was connected with Windermere agent James Quintero with the assistance of Henly. After attending an open house at an Antioch, CA, condo, Quintero helped Karungi make a well-constructed offer to the sellers. Despite two other offers, her bid was chosen. At Quintero's behest, the sellers took extra care to ensure the home was unimpeachably safe for a 10-month-old like Victoria.
On August 9 of this year, Karungi received the keys to her new two-bedroom, two-bathroom condo – the same day that she officially gained her United States citizenship. Owning a home provides a sense of security and confidence, knowing that whatever happens, you have a refuge where you lay your head at night. For Zaharra Karungi it was a long time coming.
Windermere Real Estate, the largest regional brokerage in the Western U.S. is celebrating its second year in the Denver market this month.  After just two years, the Seattle-based company now ranks in the top 3% of all real estate brokerage companies in the metropolitan area.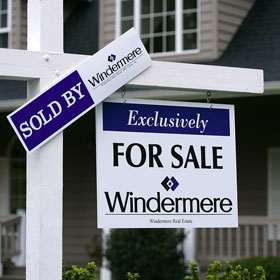 While Windermere has been growing over the last two years, metro Denver homeowners have been benefitting from the robust growth in real estate prices.  According to the latest report from the Federal Housing Finance Authority, Denver ranks 14th out of 258 metropolitan areas for home price appreciation with 10.14% growth over the last 12 months.
This appreciation rate is nearly double the long-term average of 5.8%.  Prices in metro Denver have been appreciating at double-digit rates for the last four years in a row.  The average price of a single-family home now stands at $448,000.  Just two years ago, when Windermere started in Metro Denver, the average price was $371,000.
"For four years now we have had the perfect storm to cause prices to increase at a rate that is nearly double the long-term average.  Metro Denver is one of the fastest growing populations in the country, we have an incredibly healthy economy with high employment, interest rates that are roughly half of the long-term average, and the inventory of homes is at all-time lows," said Eric Thompson president of Windermere Real Estate in Colorado.
There are only 2,918 single family homes currently for sale in Metro Denver, 7.8% lower than a year ago.  "With tight supply and strong demand, we see expect very strong price appreciation for the foreseeable future," said Thompson.
About Windermere Colorado:
Since its inception in 1972, Windermere Real Estate has grown to be a network of 300 offices with more than 6,000 agents by focusing on three basic principles: hire the best people, give them the best tools and create thriving communities. Windermere's growth has allowed them to expand into the Colorado market led by Eric Thompson, President of Windermere Colorado.