When it comes time to decide if you want to downsize, there are many thoughts and emotions that go speeding through your mind.  Maybe you have already decided this is your home for the rest of your life.  Your home was the perfect place to meet your needs when you were in an earlier cycle of life, and will be the ideal home for all the events you see happening in your next.  If you are inclined to feel that the home you currently reside in may have out-lived its purpose, you may be struggling with some of the same thoughts and emotions my husband and I had when it came to the emotional and financially sensitive decision to downsize.
In our situation, we loved our home.  It provided everything we needed to raise our three children, plus nurture all the creative projects that identified who we are as a family as well as individuals.  Our children were just like anyone else's; loved, individually different, all requiring unique activities and space to help them grow, using their special talents.  We loved our neighborhood and took an active part in making it an extension of our home.  Considering that it had been our home for decades, deciding to leave was emotionally difficult.
We spent several years before we knew we would leave our home, looking at all the smaller options.  We wondered, should we look for another single-family dwelling or check out other options like co-ops of condominiums?  My husband had spent the past twenty-five years mowing our lawn and was quite willing to remove this task from his plate. I, on the other hand, still loved to garden.  Was there a living environment that could satisfy both these expectations?  We looked at every condominium and every co-op in the Seattle area for five years, but nothing really fulfilled everything we needed.  We had a list of features including a garden spot, closets and efficient use of space, etc. I'm an Old World Charm lady, but guess what?  Back in the 20's ladies only owned three dresses.  Let's just say, I own a few more outfits than most pre-war closets were meant to hold.  So the search went on.
When our children finally reached their 20's and my husband wanted to retire, we knew it was time to make our move.  Like I said, everyone loves their children, but not all the party time we now came to expect in our rec room every weekend.  We were ready to have a space of our own, and it was time for our kids to begin their next cycle in-life.  We also had too much of our finances tied up in a 3,000 square foot house, when in reality we needed less and could save more.  We had to leave the home we had dedicated to making our unique expression of who we were, and leave very soon.
If any of this sounds familiar, your task will be a little easier than it seems! Here is some practical advice for making your move:
Define your needs:  Narrow down your ideal needs. Start by deciding if you want a single-family versus multi-family dwelling. Consider your price range, and then space needs.
Downsize: We downsized a bit more than we should have, but we sure got rid of lots of items we collected over the past 25 years.  Some of them were special to me.  I'd purchased a beautiful wood serving tray at a yard sale with one of my dearest friends.  I had to borrow money from her to buy it.  I solved the problem by giving it to her when we moved, and I still see it when I visit her home.  My children took much of the furniture they had a special connection to, and my nephew, who spent nearly every Christmas sitting in his favorite red chair, can now enjoy it in his own home.
Let go: Leaving the neighborhood and all our lifelong friends was the most difficult process, I think, of all the decisions we had to make.  We still see them, but as I'm writing this my eyes are tearing up.  It's hard to re-visit my old neighborhood and see my old home cared for in a different way than I had lovingly done for twenty-five years.  But it does give us plenty of things to talk about with old friends when we get together.
What did we end up doing?  We moved into a vintage 1930's co-op in a walkable part of town.  I have just the right amount of gardening space that I share with other owners.  We have made wonderful friends with some of our neighbors and get together frequently for happy hour and spur-of-the-moment gatherings.  It's a different lifestyle than we had before but, believe me, there are plus sides. In no way will any of our three wonderful, adored, adult children ever be able to move back home, since we now live in an 850-square-foot co-op with every space used on a daily basis.  There were times when I wouldn't go in one of my rooms in our old home for several weeks.  This is not a problem now.  Yes, maybe it's too small, but we can always move into a larger place if and when we feel it's time.
What are your questions about downsizing your home? What features do you require to live in a smaller, more efficient dwelling?
Pat Eskenazi is a Windermere veteran, working in marketing for the past 12 years. She has lived in Seattle since 1952.  Her favorite place to walk is along Golden Gardens, and she especially loves to climb the stairs up to the Sunset Hill neighborhood where she lived with her 3 children and husband for 25 years.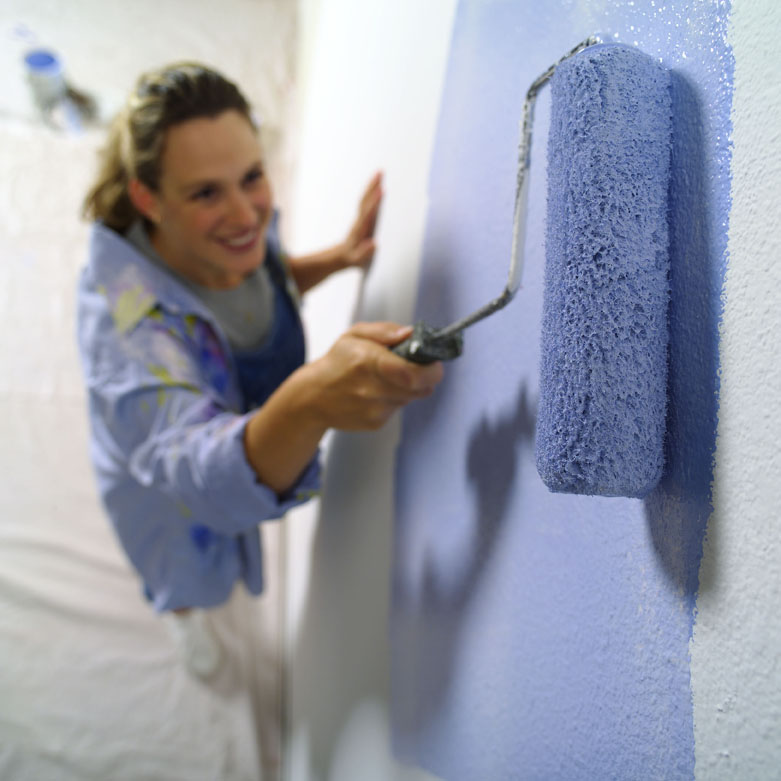 On any given weekend in my house, at least a couple of hours will be spent watching the designers, craftspeople and entertainers on HGTV or its spunky sister station, the DIY Network.  The premise of these home-centered television networks is that somewhere, sandwiched between long commercial breaks for paint, faucets, flooring warehouses and something called "Slab Jacking", you'll find programming about real people making real decisions about their homes. Sometimes those decisions are about buying a home, while other times they may be about selling or remodeling a home.  In all of the situations, experts are brought in to help and a camera crew just happens to tag along, so the rest of us can enjoy the unfolding drama from the comfort of our couches.
Home improvement programming has been around for a long time and is generally considered reality TV, but a lot of the real life is lost between cuts. Here's a quick guide of some of the more popular programs.
House Hunters – The formula is simple but always entertaining.  Each episode begins with someone unhappy with their living situation, so they call an agent and look at 3 properties.   After weighing the options, a home is chosen.  Of course, this show is over-simplified and leaves out the long weekends the buyer spends in their agent's car driving from listing to listing.  What you do get is a sense of home values and styles in different regions, the humor of buyers' reactions to homes, and the excitement new home owners feel as they take the keys to their dream home. You rarely get the type of tension home shopping can bring. The big climax of the show is when an offer is made: the narrator might say something like, "Though their offer was rejected the first time around, the other buyer ultimately backed out and they ended up getting the house for X amount." But I don't think they usually talk about it at all. For that kind of tension, you need to check out Property Virgins. The best part of the half hour happens in the last 30 seconds when you see how the new owner redecorates the home in their own style.
Property Virgins– Similar premise to House Hunters, except these first-time homebuyers walk through the basics. The best part about the show is the excitement (and sometimes clumsiness) of the virgin house-hunters. The worst part of this show is when would be homebuyers have unrealistic expectations for their first home.
House Hunters International – Comparable to House Hunters but everyone has accents and the kitchens are shockingly small.
Designed to Sell – Did you know that your spare bedroom filled with Grandpa's taxidermy and the vintage 1950's kitchen can be a turn-off to potential buyers? Valuable lessons like these are a just a few of the gems I've picked up on Designed to Sell.  Each episode features a home which has been racking up days on the market but no one is interested in buying.  That's where the army of carpenters and designers step in. When they're done, the house that looked like Grandma's musty basement now looks like the lobby of a hip hotel, and they only spent a few hundred dollars.  I love this program for the inspiration but find it short on reality.  The listed prices of these improvements don't seem realistic, and I often wonder if the costs include the lifetime of carpentry skills, design training, garage filled with power tools and time required to do the job. If you are looking for design ideas and hope for a home that isn't attracting buyers, you'll find some great ideas here, but take the true cost of those improvements with a grain of salt.
Real Estate Intervention – Being a real estate agent takes a lot of diplomacy, and this is never more important than that moment they suggest a market-friendly price to a home seller. On Real Estate Intervention, that diplomacy generally fails, sellers are unrealistic, and a stern man with a menacing mustache steps in for an intervention.  He dishes out tough love to the seller and paints a clear picture of market reality.  In a half hour he is able to change minds and make the seller feel good about the decision they made.
This Old House – This PBS staple wrote the book on home improvement programming.  With TOHyou'll trade commercials for pledge drives, but you'll also get a more cerebral home improvement viewing experience.  TOH does take patience, as it takes a full season to complete a home improvement project instead of 30 minutes on other programs.  If you are looking for the same quality instruction in a more digestible format, you can check out the spin off, Ask This Old House.
Be warned that the home improvement bug often bites soon after watching any of these programs.  After a long HGTV bender, I find myself wandering through the paint sample aisle and making trips to home improvement stores that aren't on my way home from the office.  Sometimes life does imitate art and the voice in the back of my head keeps saying, "They make it look so easy."
What about you? Do you find home-improvement shows useful or do you think they set unrealistic expectations? What are your favorite home-improvement resources?
by Justin Waskow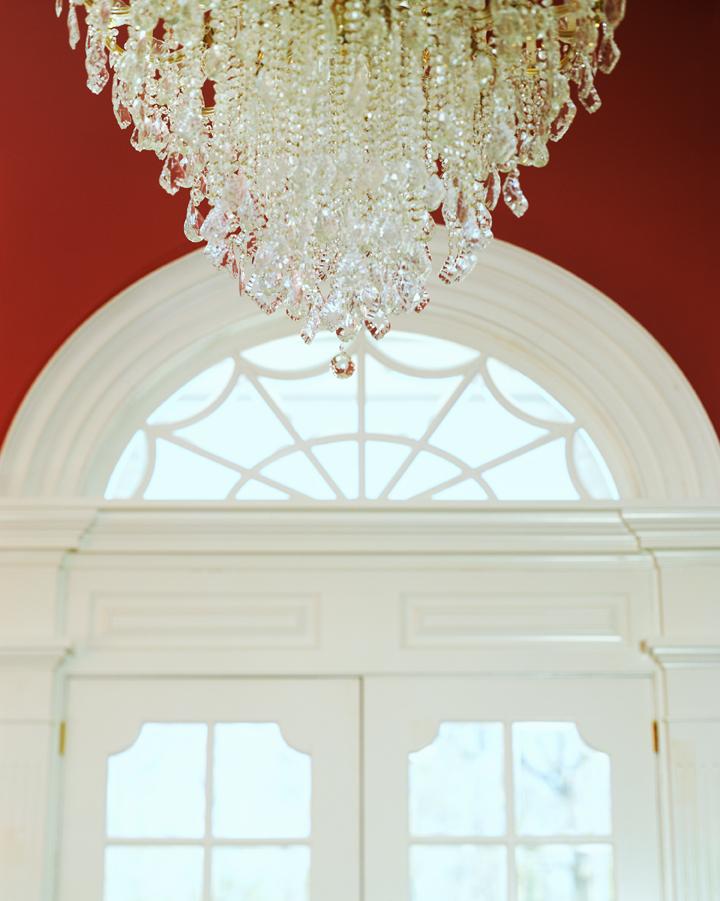 As the old saying goes, you only have one chance to make a first impression. If you're selling your home, it's true, except that there are several impressions to be made, and each one might have its own effect on the unique tastes of a prospective buyer. I've worked with scores of buyers, witnessed hundreds of showings, and I can summarize that experience down this: a tidy and well maintained home, priced right, listed with professional photographs, enhanced curb appeal and onsite visual appeal will sell fastest. We all know first impressions are very important, but the lasting impressions are the ones that sell your home. It's not easy, but if you can detach a little and look at your home from a buyer's perspective, the answers to selling it quickly may become obvious to you.
The very first impression your home will make is through its web presence, whether on Windermere.com, the MLS, Craigslist or any multitude of websites. Fair or not, the price is typically the very first thing people look at, and it will be the measurement by which your home is judged. You can always adjust to the right price later, but the impact is lost. It will take something dramatic to get a buyer to reassess the way they feel about the value of your home.
Closely following price are the listing photos. According to this recent article in the Wall Street Journal, professional photos will not only impact your first impressions, it may also make a difference in the final selling price. Great photos might even overcome those initial price objections. Does the exterior photo capture your home at its hi-res best? Does the accompanying text enhance or distract? Online, your home has only a few seconds to capture the home buyer's attention. If it doesn't, they'll click the "Back" button and resume their search. The goal is to have buyers excitedly calling their agents to arrange a showing.
Another old saying is "Location, location, location," and sure enough, the first live impression of your home is the location. Forget this one; you can't move your home. There's not much you can do about location, right? Actually, there is one thing you can do: price it right from the start.
Let's move on to the first time a buyer sees your home as they pull to the curb out front. Go stand out at the curb and look at it the way you would if you were shopping for a home. Sometimes, a couple hours of labor and $100 worth of beauty bark can be worth thousands in the sales price. I've had buyers choose not to get out of the car when we pulled up to a home that they had once been excited to see.
Likewise, I've had buyers say they've seen enough simply by peaking into the front door. The nose trumps the eyes when it comes to the first impression when entering the house. Buyers get more caught up in the details. Once the home shopper is inside, it's easy for them to get distracted and focus on something that seems to have nothing to do with the structure they will be buying, from a dirty dish in the sink to a teenager's bedroom that's been decorated in posters and/or melodrama. Do everything you can to set a positive lasting impression. The buyer may look at dozens of homes. What is your strategy to convince them to make an offer on yours?
Guest post by Eric Johnson, Director of Education