When it comes time to decide if you want to downsize, there are many thoughts and emotions that go speeding through your mind.  Maybe you have already decided this is your home for the rest of your life.  Your home was the perfect place to meet your needs when you were in an earlier cycle of life, and will be the ideal home for all the events you see happening in your next.  If you are inclined to feel that the home you currently reside in may have out-lived its purpose, you may be struggling with some of the same thoughts and emotions my husband and I had when it came to the emotional and financially sensitive decision to downsize.
In our situation, we loved our home.  It provided everything we needed to raise our three children, plus nurture all the creative projects that identified who we are as a family as well as individuals.  Our children were just like anyone else's; loved, individually different, all requiring unique activities and space to help them grow, using their special talents.  We loved our neighborhood and took an active part in making it an extension of our home.  Considering that it had been our home for decades, deciding to leave was emotionally difficult.
We spent several years before we knew we would leave our home, looking at all the smaller options.  We wondered, should we look for another single-family dwelling or check out other options like co-ops of condominiums?  My husband had spent the past twenty-five years mowing our lawn and was quite willing to remove this task from his plate. I, on the other hand, still loved to garden.  Was there a living environment that could satisfy both these expectations?  We looked at every condominium and every co-op in the Seattle area for five years, but nothing really fulfilled everything we needed.  We had a list of features including a garden spot, closets and efficient use of space, etc. I'm an Old World Charm lady, but guess what?  Back in the 20's ladies only owned three dresses.  Let's just say, I own a few more outfits than most pre-war closets were meant to hold.  So the search went on.
When our children finally reached their 20's and my husband wanted to retire, we knew it was time to make our move.  Like I said, everyone loves their children, but not all the party time we now came to expect in our rec room every weekend.  We were ready to have a space of our own, and it was time for our kids to begin their next cycle in-life.  We also had too much of our finances tied up in a 3,000 square foot house, when in reality we needed less and could save more.  We had to leave the home we had dedicated to making our unique expression of who we were, and leave very soon.
If any of this sounds familiar, your task will be a little easier than it seems! Here is some practical advice for making your move:
Define your needs:  Narrow down your ideal needs. Start by deciding if you want a single-family versus multi-family dwelling. Consider your price range, and then space needs.
Downsize: We downsized a bit more than we should have, but we sure got rid of lots of items we collected over the past 25 years.  Some of them were special to me.  I'd purchased a beautiful wood serving tray at a yard sale with one of my dearest friends.  I had to borrow money from her to buy it.  I solved the problem by giving it to her when we moved, and I still see it when I visit her home.  My children took much of the furniture they had a special connection to, and my nephew, who spent nearly every Christmas sitting in his favorite red chair, can now enjoy it in his own home.
Let go: Leaving the neighborhood and all our lifelong friends was the most difficult process, I think, of all the decisions we had to make.  We still see them, but as I'm writing this my eyes are tearing up.  It's hard to re-visit my old neighborhood and see my old home cared for in a different way than I had lovingly done for twenty-five years.  But it does give us plenty of things to talk about with old friends when we get together.
What did we end up doing?  We moved into a vintage 1930's co-op in a walkable part of town.  I have just the right amount of gardening space that I share with other owners.  We have made wonderful friends with some of our neighbors and get together frequently for happy hour and spur-of-the-moment gatherings.  It's a different lifestyle than we had before but, believe me, there are plus sides. In no way will any of our three wonderful, adored, adult children ever be able to move back home, since we now live in an 850-square-foot co-op with every space used on a daily basis.  There were times when I wouldn't go in one of my rooms in our old home for several weeks.  This is not a problem now.  Yes, maybe it's too small, but we can always move into a larger place if and when we feel it's time.
What are your questions about downsizing your home? What features do you require to live in a smaller, more efficient dwelling?
Pat Eskenazi is a Windermere veteran, working in marketing for the past 12 years. She has lived in Seattle since 1952.  Her favorite place to walk is along Golden Gardens, and she especially loves to climb the stairs up to the Sunset Hill neighborhood where she lived with her 3 children and husband for 25 years.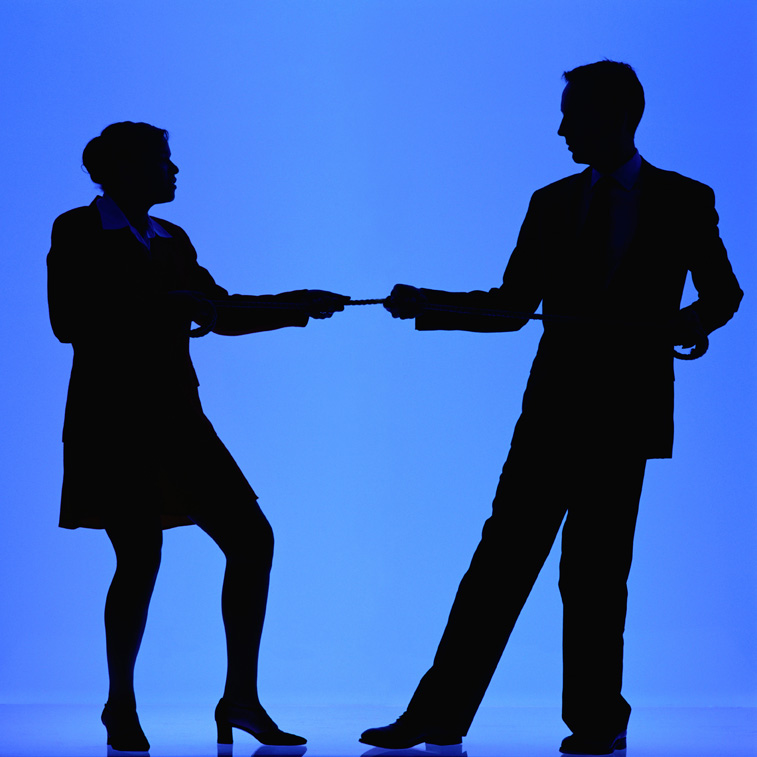 Divorce, child custody and relocation are all difficult topics however, knowing the facts will help you make the decisions that are right for you and your family. Below you will find an excerpt from an article recently published in Mobility Magazine by Windermere's own Peggy Scott, GRI, CRP, GMS. She is the relocation director and designated broker for Windermere Relocation and Referral Services, Seattle, WA. You can read the article in its entirety here: http://bit.ly/9PrKxL
"As society becomes increasingly mobile, so does the frequency with which global mobility professionals encounter relocation cases involving child custody. Scott defines custody, discusses its effects on mobility, and offers a case study demonstrating how divorce affects the relocation process."
While the divorce rate varies greatly in each country of the world, affecting the lives of men and women, those with children be affected the greatest. No family law generates more concern, strife, and emotional turmoil than child custody and visitation matters. Every court around the nation will advocate for the best interest of the children involved in divorce.
Developing an amicable parenting plan or agreement for the interests of the children is the best solution to establishing custody of a child. The best interest of the child is served by a parenting arrangement that best maintains a child's emotional growth, health and stability, and physical care. According to Washington state law, the best interest of the child ordinarily is served when the existing pattern of interaction between a parent and child is altered only to the extent necessitated by the changed relationship of the parents.
If the parents cannot reach an agreement concerning the custody and parenting plan for the child, then the court may establish either sole or mutual decision-making authority as well as residential provisions. The parenting plan or agreement needs to support, in detail, the child's best interest in the areas of school, physical care, traveling expenses, individual parental authority, and residence options and rules. All divorce cases involving child custody, whither uncontested or contested, must include a parenting plan or custody order (either by agreement or ordered after trial) that is adopted by the courts.
To read the rest go here: http://bit.ly/9PrKxL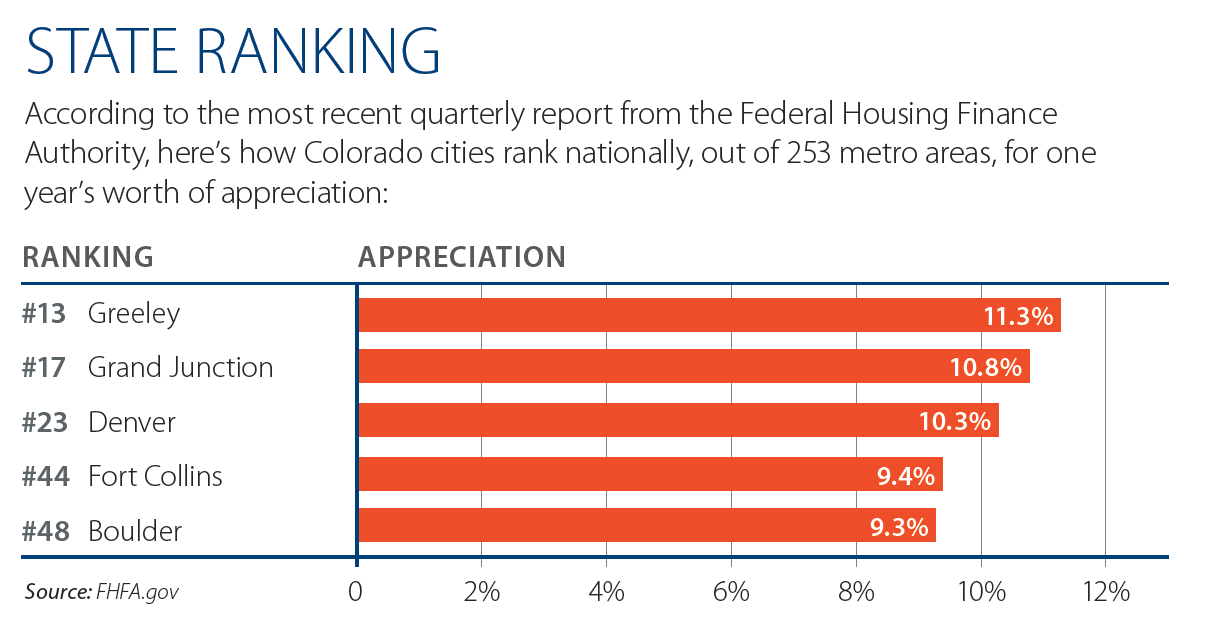 Recently, news about how to purchase a real-estate owned (REO/bank owned) home, foreclosure property or short sale is everywhere. Bank owned homes are sold directly from the lender after the foreclosure process is complete, and while you may save quite a bit of money by choosing to go for this type of home, it is not without trials and tribulations. The process of purchasing a home directly from a lender can be long and arduous, but could very well be worth it in the end.
If you have your sights on a particular home or are looking to find a deal on your first, working directly with the lender may be your only option. Purchasing a bank owned home is not for the faint of heart, here are some tips for negotiating the REO process:
1. Be prepared: The condition of bank owned properties is usually poor and hard to show. Past owners may have left angry and left the home in bad condition with foul smells, missing appliances, wires taken from breakers, gas fireplaces gone, even bathrooms without toilets and sinks.
2. Understand the costs: Maintenance or repairs may be necessary, since these homes have been vacant for an unknown period of time–sometimes months or years. Keep in mind, when they were occupied the owners could have been under a financial hardship, preventing them from doing regular seasonal care or repairs when needed. Remember as well that the bank is trying to sell the house immediately, so you will receive a financial break in the price rather than a willingness to negotiate on the maintenance and repair issues.
3. Accept the unknown: In traditional real estate transactions, homeowners fill out Form 17 regarding important information about the history of the house. A bank owned home is either exempt or marked with "I don't know" throughout the document. Not having the accuracy of this 5 page disclosure form could leave you with a lot of unanswered questions on the history of the home.
4. Know what is non-negotiable: The pricing on the house may not get much lower. Some of these properties can be "a dream come true" if you get them at an amazing price, or they could be your worst nightmare. Do your due diligence researching any property, and conduct all necessary inspections to safeguard yourself. Some major repairs may be negotiable, but will likely not reduce the home price.
5. Make a clean offer: The higher the price you can offer, the better. Include your earnest money, keep contingencies to a minimum, and suggest a reasonable closing date. The simpler your offer is, the higher chance you have of the bank accepting your offer or countering in a reasonable time period.
6. Be patient: Consult with a professional who handles bank owned home purchases to help you negotiate the pathway to homeownership. The process of purchasing a bank owned, foreclosed or short-sale home is typically longer than a typical real estate sale.
What do you want to know about purchasing bank owned, foreclosure and short-sale properties?
Posted in Uncategorized by Windermere Guest Author 
Tonya Brobeck is a Broker at Windermere Lake Stevens. She has a total of 17 years combined residential real estate and worldwide resort sales & marketing experience.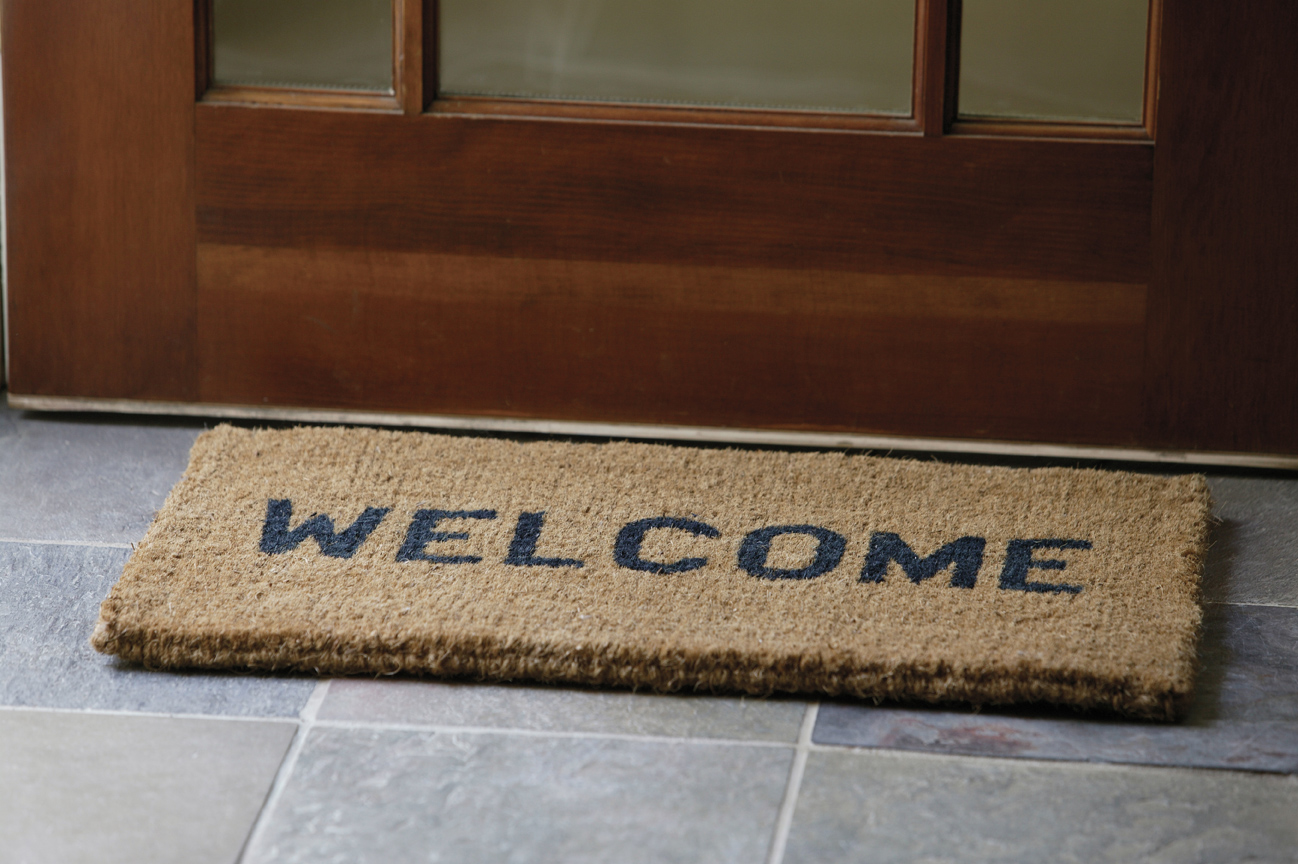 "Of course, thanks to the house, a great many of our memories are housed, and if the house is a bit elaborate, if it has a cellar and a garret, nooks and corridors, our memories have refuges that are all the more clearly delineated. All our lives we come back to them in our daydreams."
Gaston Bachelard, the Poetics of Space
I have been following the news about the housing market pretty closely and am pretty disappointed with some of the articles declaring a case against homeownership. I couldn't disagree more. If anything, I see the value of homeownership: responsible financial investment, social stability and community connection as more important than ever.
I was particularly moved by the story in the Seattle Times yesterday about the Lutz family in Ballard, a family with seven adopted siblings that are helping their parents move from their family home to a smaller condo now that their children have left the nest. Though their story is far from typical, it really resonates how home is the center of family life, a place where memories are created and how houses tell the stories of the lives we build while in their shelter.
Homes do that for people. They are the places where some of our most intimate stories unfold.
Finding and creating a home is an emotional, psychological, social and financial investment.  There is a lot of energy involved in finding the place to envision the future, raise a family, and perhaps retire. There is no other investment as enjoyable as your own home. Investments in gold or stocks cannot compare to the feelings about a place where you collect memories, create spaces that reflect your ideals and develop to fit your needs over time.
Beyond the emotional ties to home, a number of studies have shown that home ownership has a great impact on feelings of personal autonomy, life satisfaction and increased investment in the community. The sense of satisfaction goes beyond the ability to paint walls whatever color we want, or make improvements to our homes on our own terms. It goes deeper by improving our sense of well being. Furthermore, when we have a stake in the community we live in, we participate more, making our neighborhoods safer and healthier for all members.
Not all the news about the housing market is negative, actually there are many great articles: "in defense of home ownership", "ten reasons to buy a home "and "a dream house after all" to name a few. But regardless of where you stand on the housing market right now, we can all likely agree that there is no place like a home.
All of our experiences of home are unique. Please share your best memories of home.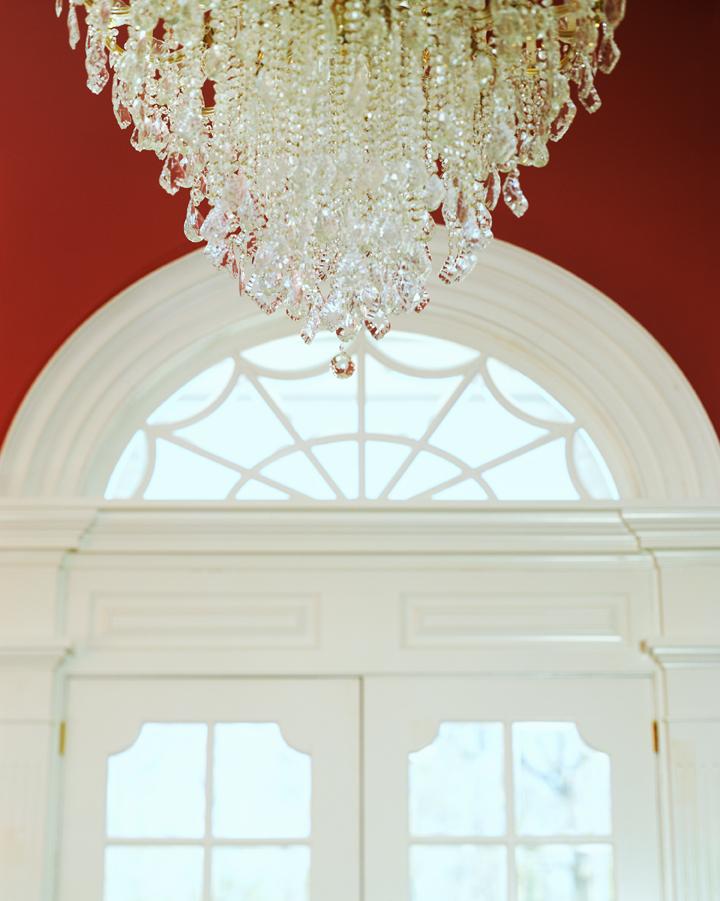 As the old saying goes, you only have one chance to make a first impression. If you're selling your home, it's true, except that there are several impressions to be made, and each one might have its own effect on the unique tastes of a prospective buyer. I've worked with scores of buyers, witnessed hundreds of showings, and I can summarize that experience down this: a tidy and well maintained home, priced right, listed with professional photographs, enhanced curb appeal and onsite visual appeal will sell fastest. We all know first impressions are very important, but the lasting impressions are the ones that sell your home. It's not easy, but if you can detach a little and look at your home from a buyer's perspective, the answers to selling it quickly may become obvious to you.
The very first impression your home will make is through its web presence, whether on Windermere.com, the MLS, Craigslist or any multitude of websites. Fair or not, the price is typically the very first thing people look at, and it will be the measurement by which your home is judged. You can always adjust to the right price later, but the impact is lost. It will take something dramatic to get a buyer to reassess the way they feel about the value of your home.
Closely following price are the listing photos. According to this recent article in the Wall Street Journal, professional photos will not only impact your first impressions, it may also make a difference in the final selling price. Great photos might even overcome those initial price objections. Does the exterior photo capture your home at its hi-res best? Does the accompanying text enhance or distract? Online, your home has only a few seconds to capture the home buyer's attention. If it doesn't, they'll click the "Back" button and resume their search. The goal is to have buyers excitedly calling their agents to arrange a showing.
Another old saying is "Location, location, location," and sure enough, the first live impression of your home is the location. Forget this one; you can't move your home. There's not much you can do about location, right? Actually, there is one thing you can do: price it right from the start.
Let's move on to the first time a buyer sees your home as they pull to the curb out front. Go stand out at the curb and look at it the way you would if you were shopping for a home. Sometimes, a couple hours of labor and $100 worth of beauty bark can be worth thousands in the sales price. I've had buyers choose not to get out of the car when we pulled up to a home that they had once been excited to see.
Likewise, I've had buyers say they've seen enough simply by peaking into the front door. The nose trumps the eyes when it comes to the first impression when entering the house. Buyers get more caught up in the details. Once the home shopper is inside, it's easy for them to get distracted and focus on something that seems to have nothing to do with the structure they will be buying, from a dirty dish in the sink to a teenager's bedroom that's been decorated in posters and/or melodrama. Do everything you can to set a positive lasting impression. The buyer may look at dozens of homes. What is your strategy to convince them to make an offer on yours?
Guest post by Eric Johnson, Director of Education
The following post was written by Kathryn Madison, a real estate broker out of the Windermere  Portland-Raleigh Hills office. You can learn more about Kathryn and read more insightful articles on her blog, GoBeyondtheOrdinary.com.
How do we transition from the mindset of a homeowner to a home seller?  Homes bring us shelter, comfort and are a place to express our individuality. But when it's time to move on, that same home will now be the financial springboard to the next chapter in our lives.
We start by letting go of the home layer by layer.
Both buyer and seller benefit when the seller- perhaps with some judicious coaching from their skilled Realtor- peels away those things that made their home uniquely theirs. In essence, the serious packing begins once the decision has been made to sell; bookcases and closets should only suggest their function with a few items, rather than store seasons and years worth of books and clothes. Carefully removing prized collections and family photos is also vital- nothing should distract the buyer from seeing the house, and seeing themselves in it.
Personal colors are just as important to remove as objects. After all, if you were serving ice cream to a few thousand people (that's how many will see your house photographed online)- would you serve them mango flavor? It's a lot more likely you would choose vanilla- and that's pretty much what the color of your walls should be- neutral or deep neutral tones.
The last touch is a good deep cleaning- ask your REALTORtm if they have the name of a reputable company.
The seller can then replace those familiar objects with a fresh new welcome mat at the front door.
This process allows the buyer the visual and emotional space to move in.
This process allows the seller to move on.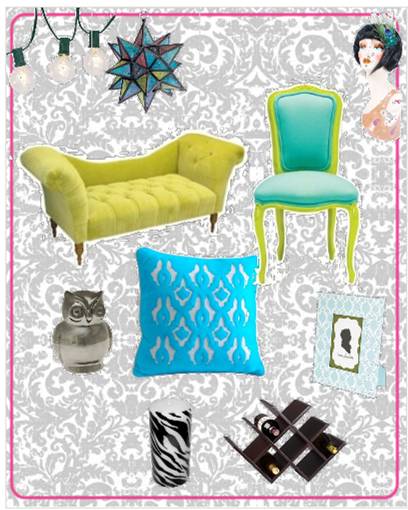 When I first moved into my new place, I was naively excited for making it exactly the way I wanted…immediately. New paint, new furniture and all of it would be so stylish. Then I realized I have a mortgage payment due soon and even though I want a new chair, I need to buy groceries.
Lately, I've been channeling my energy to shop for new furniture and decor on a few websites that let you find, save and share your favorite items from across the web in one place. You can even group your saved items by each room to keep things really organized. Each of these sites also have fun community features and giveaways so it may be personal preference which one you like best. I recommend:
Kaboodle.com – in addition to saving your favorites, the styleboards feature lets you drag and drop items onto a digital bulletin board (like the example shown here).
Thisnext.com – a very clean and simple interface makes this site easy to use.
Bonus: sort and save inspiration by room
On Houzz.com you can create and save "ideabooks" of various rooms around your home. Ideabooks are basically photo slideshows featuring inspiring interior design images added all the time by users. Ideabooks often have fun themes like "Feeling (wonderfully) Blue" and "Get Your Outdoor Party On."  You can look through other users' ideabooks and save their photos to create your own.
How do you create your vision?
Post written by Katherine Garsi
To get a quality home inspection, ask the right questions before you put your inspector to work. Here are some of the basics.
What does your inspection cover? 
Insist that you get it in writing. Then make sure that it's in compliance with state requirements and includes the items you want inspected.
How long have you been in business? 
Ask for referrals, especially with newer inspectors.
<!–more–>Are you experienced in residential inspections? 
Residential inspection is a unique discipline with specific challenges.
Do you do repairs or make improvements based on the inspection? 
Some states and/or professional associations allow the inspector to perform repair work on problems uncovered in an inspection. If you're considering engaging your inspector to do repairs, be sure to get referrals.
How long will the inspection take? 
A typical single-family dwelling takes two to three hours.
How much will it cost? 
Costs can vary depending upon a variety of things, such as the square footage, age and foundation of the house.
What type of report will you provide and when will I get it? 
Ask to see samples to make sure you understand his reporting style. Also make sure the timeline works for you.
Can I be there for the inspection? 
This could be a valuable learning opportunity. If your inspector refuses, this should raise a red flag.
Are you a member of a professional home inspector association? What other credentials do you hold? 
Ask to see their membership ID; it's some assurance.
Do you keep your skills up-to-date through continuing education? 
An inspector's interest in continuing education shows a genuine commitment to performing at the highest level. It's especially important with older homes or homes with unique elements.
Any other good questions to ask?  Post yours now!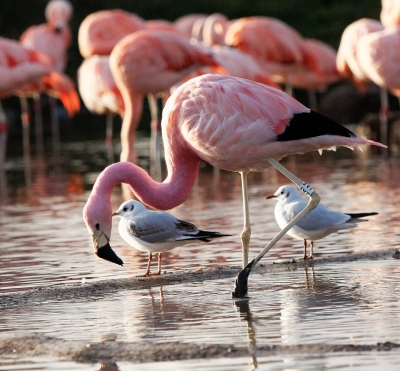 It can sometimes be tough to hear an agent asking you to hide your prize possessions when preparing your home for sale. I overheard two agents giving each other advice about how to politely help their sellers relocate their pink flamingo display and car collection off the front yard before putting the homes on the market.
Studies indicate that buyers decide if they're interested within the first 30 seconds 
of entering a home. You get one chance to make a first impression.
Make sure your house looks attractive, well maintained and move-in ready at a glance. Before you put out your "for sale" sign, put these tasks on your to do list.
•  Get your yard in shape—Mow the lawn, trim the hedges, haul away debris, sweep the walk, porches and patio, and consider adding some potted plants or hanging baskets for a touch of color.
•  Keep it clean—Make sure your house can pass the white-glove test. Polish windows and scrub bathrooms, appliances, counters and floors until they gleam. Vacuum carpets, rugs, drapes and upholstery. Dust shelves, floorboards and molding.
• Give it a fresh coat—Paint the front door, walls leading to entrances, ceiling stains, cracks, chipped or damaged areas. A little paint goes a long way to improve the look of your home.
• Just fix it—Repair anything that needs it, including broken doorbells, torn screens, leaky faucets, broken deck railings or banisters, damaged floor tiles or doors that don't close properly.
• Lose the chaos—Organize your rooms, closets and basement—anywhere a prospective buyer is likely to look.  And don't forget to remove pets and litter boxes.
• Set the stage—Help prospective buyers imagine life in your house. Remove excess furniture and rearrange what remains so that rooms look spacious and welcoming. Light scented candles, play soft music, add flowers here and there, you might even bake cookies.
• Hire a pro—Don't have time to get your house ready to show? Turn to a realtor with an ASP® (Accredited Staging Professional) designation to stage your house professionally.